Welcome

.vero.


I hope you will like it here and I hope you will write soon your thoughts on Buffy and Angel. For now I tell you that here you are at home, don't be afraid... here we are all Bangel fans.
Do you remember this?

Some Loves are Forever, and we'll never forget



...e non ridere per il mio inglese


Ps: if you want an avatar and/or a signature, as well ask, you know, you know me... in all these years I have not changed so much... I always do a lot Bangel graphics
_________________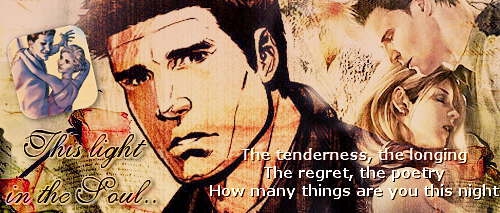 "I just know that when you're around, whether I see you or not, I feel you. Inside."